Making Butter At Home Has Never Been Easier
Let us introduce you to our new product ŞAHBAZ BREAKFAST … Now you will be able to enjoy natural butter for breakfast.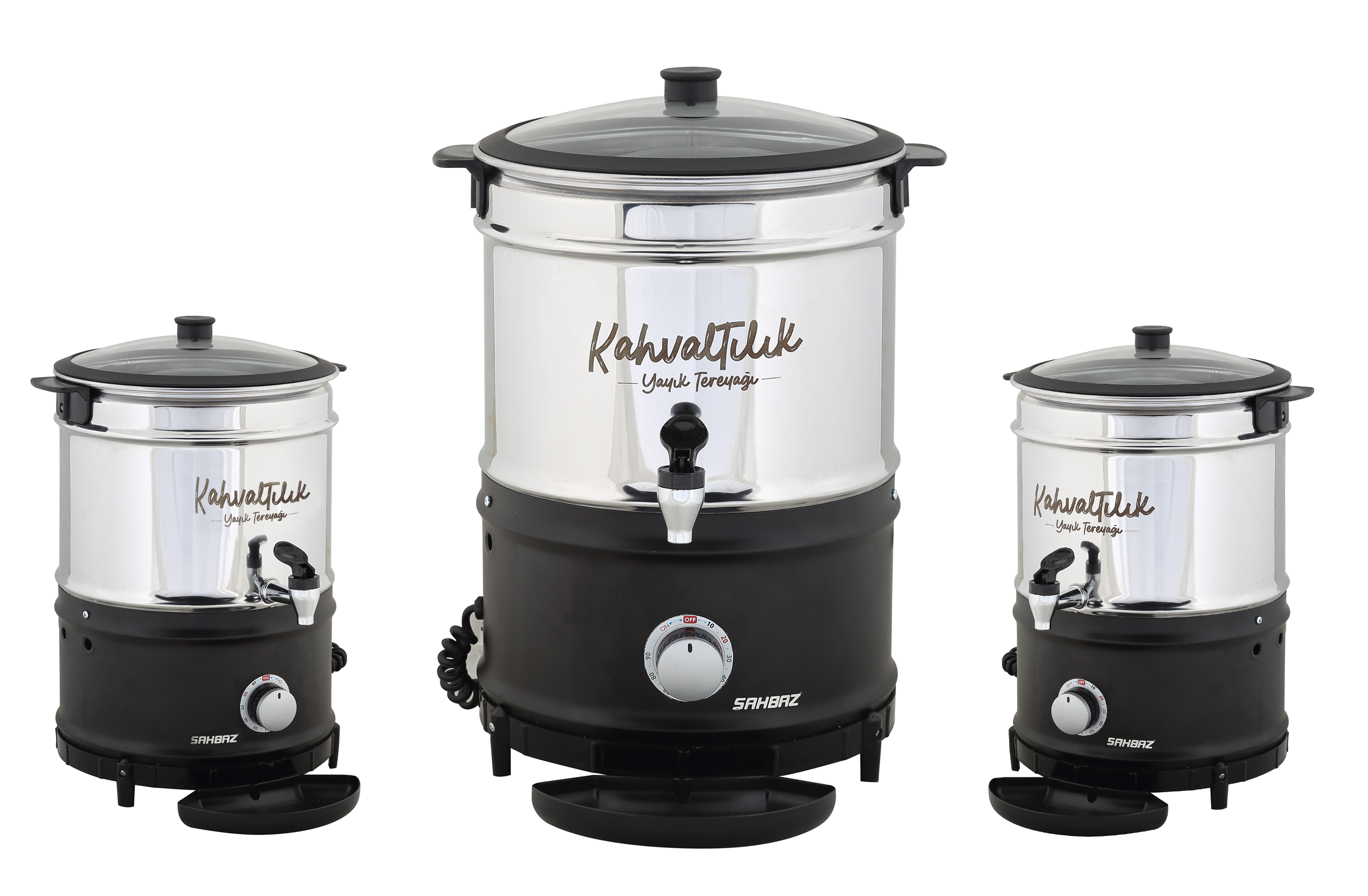 Provides high efficiency with a useful and practical 99.2% oil removal rate
Şahbaz for Breakfast;
It has been manufactured in accordance with TS 6254 standards under the control of an expert technical staff in laboratories equipped with electronic devices in modern facilities.
How Do I Make Butter?
After the boiler is cleaned, fill in natural water in summer and 20-30 C water in winter.
Add yoghurt or cream according to the capacity. Run for about 18-20 min. Fat will begin to accumulate.
When it comes to consistency, add 1-2 liters of cold water or ice and stop the machine.
Collect the oil by making a ball shape with your hands.
Put the ayran in a separate bowl by lowering the hose of the machine.
Breakfast Features
Convenient, practical and 99.2% oil extraction efficiency.
Churn boilers are made of AISI 430 quality stainless chrome-nickel.
The body of the angular type is painted with static powder paint. Thus, its resistance to corrosion and abrasion is provided.
The bodies of the slindrical types are chrome-nickel.
They take up little space and are easy to carry.
Angular type with wheels, and cylindrical types with feet.
It has permanent circuit contactor.
All of our models are belt-pulley system.
2-year factory warranty against failures that may arise from material and workmanship errors.
Technical Information
Model : 1110 A
Packing (Width x Lenght x Height) : 290 x 290 x 460
Capacity : 10 Lt.
Churning Time (Min.) : 10 – 15 min.
Material (Min.-Max.) : 2 – 3 Kg.
Weight (kg) : 6,8
Motor Power (w) : 60
Motor Speed (d/dk) : 1400